Submit a HR Vacancy
Easiest way to register your vacancy with us
Register for HR Job Alerts
Our experience of recruiting across a number of industries has enabled us to help a huge range of HR professionals into new jobs across Gloucestershire.
Having helped local businesses find new HR Managers and Assistants, Internal Recruiters and HR Advisors, First Base are well established to help with your HR job search.
Our team regularly recruits for HR roles such as HR Advisors, HR Systems Officers and HR and Operations Assistants. If you are looking to move into HR from another role, our team could help find the right opening for you.
If we don't have the right role for you now, our team will be proactive in talking with you about your skillset and discussing what clients could be a suitable fit in the future.
"Thank you so much for seeing me today and for being incredibly helpful and informative on a range of subjects! I appreciate both the time spent with me and the advice given."
We've been recruiting candidates to the ideal role and supporting businesses to find and retain staff for over 20 years. We take pride in the way we operate and how we continue to deliver excellent results in a very competitive market. Based in Stroud, Gloucestershire, we're our client's best kept secret. We consider ourselves the very best for each candidate and client we work alongside. We will never cut corners to get a faster result.
We have many happy clients passing through our doors every day who tell us that we provide quality results in a timely manner. Don't take their word for it though – we'd love to solve your recruitment problems and make your life just that little bit easier as proof.
HR & Legal Recruitment Resources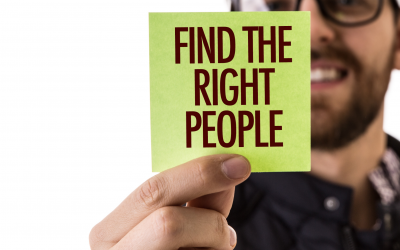 Proven recruitment methods to find the right candidate and close the deal faster in 2022 You've come to the conclusion that you need to review your recruitment process. You're engaging candidates but they don't go the full distance - some drop out prior to the...