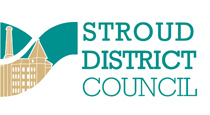 Recruitment Case Study – Stroud District Council
Case Study: Stroud District Council, Ebley, Glos
Local Government Offices (Public Sector)
The requirement: In 1999, the local Council Offices at Ebley Mill asked First Base Employment to assist them with a number of vacancies for which they were recruiting. The Council were looking to recruit local administration staff on a temporary basis to provide long term sick cover, and an increased workload which meant its permanent staff needed some support.
What we did:
First Base Employment worked closely with the department heads and the Human Resources department to set standard salary bands for the varying levels of skills needed and set about determining which type of skill set was necessary for each department. The candidates were tested in their data input and word processing ability, as necessary, and were interviewed (by us initially and then the council) to ensure the correct team fit.
The result: Over the the last 15 years, First Base have been selected as a supplier of choice for the Council and continue to place temporary members of staff which are often offered permanent roles within the organisation. We are often asked to provide candidates at short notice for interview, and present CV's and candidate summaries for the Council to select from.
We have worked with the majority of the Council departments and have assisted Candidates with an interest in working in the Public Sector into roles where they have been able to develop their skills with the Council's support.
To date we have worked with the following departments:
Planning
Housing Repairs/Management and Services
Business Support
Customer Services
Human Resources
IT
Finance
Land Charges
Regeneration
Democratic Services
Catering (on and off site) to name but a few.

Location
9-10 Rowcroft, Stroud, Gloucestershire, GL5 3AZ
Email
enquiries@first-base.co.uk