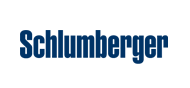 Recruitment Case Study – Schlumberger
Case Study: Schlumberger, Stonehouse, Glos
A world leading provider of highly advanced technical solutions to the oil and gas drilling sector.
The requirement: Schlumberger contacted First Base Employment with a need to recruit additions to their team in several sectors of the business.
First Base were commissioned to recruit for:
Buying Professionals (CIP's qualified)
Electronic Manufacturing Technicians
Store's Administration Staff
Store's Operatives
Electronic Assemblers and
Mechanical Technicians
What we did:
First Base Employment worked closely with the recruitment team and section managers in order to provide them with only relevant and eligible to work candidates from in excess of 300 candidates that applied for the various job roles.
We used our extensive database in order to source candidates for this brief, and then looked further afield via an online recruitment campaign designed to attract not only the right skills, but the right person "fit" for the business. First Base Consultants filtered the candidates that responded to the campaign by closely matching their skills and experience to the brief received from the recruitment team. We then met each candidate face to face to ensure the right person "fit" and gained references prior to sending candidates along for first and second interviews.
The result: Through clear and honest communication channels we have been able to recruit the right staff at the right time for the business. We continue to work with Schlumberger as a partner to their recruitment department and work closely with them to ensure the Schlumberger reputation as an excellent local employer is upheld.
To date we have worked with the following departments:
Planning
Housing Repairs/Management and Services
Business Support
Customer Services
Human Resources
IT
Finance
Land Charges
Regeneration
Democratic Services
Catering (on and off site) to name but a few.

Location
9-10 Rowcroft, Stroud, Gloucestershire, GL5 3AZ
Email
enquiries@first-base.co.uk