Bottle Green Drinks Company
Bottle Green Case Study: Bottle Green Drinks Company, Glos
Find out more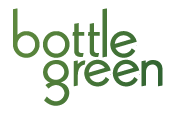 Recruitment Case Study – Bottle Green
Case Study: Bottle Green Drinks Company, Glos – A world-wide provider of non alcoholic drinks.
The requirement: In 1997, Bottle Green contacted First Base Employment to provide 6 Assembly line Operatives to their site in Woodchester. Bottle Green wanted local people who could work flexible hours at short notice in order to meet their production targets and had big plans for growth.
What we did:
First Base Employment worked closely with the then Line Supervisor and Site Manager to ensure we understood the requirement fully. We worked with the business to learn what type of individual would fit their team and put in place a recruitment process which allows us to have people on standby for when and where they're needed. The result: Together, we built and maintained a highly successful working relationship whereby, nowadays, the business places their trust in First Base to recruit the right staff without holding interviews on site for many of their ad hoc vacancies. We are proud to work in such close partnership with the team at Bottle Green and help to uphold their excellent reputation for local employment. Bottle Green has developed their product range exponentially and now supplies their drinks to buyers all over the World. We have recruited:
Warehouse Staff – days and shift work
Production and Line Supervisors
Warehouse Manager
Fork Lift Truck Drivers – days and shift work
Trainee Blenders
Administration Staff
Many of the staff first introduced by First Base Employment remain as permanent employees or return seasonally to work for the business.
Paul Martin, Operations Director at Bottle Green Drinks, the leading supplier of adult cordials and soft drinks in the UK, talks about his experiences of working with First Base Employment
We use First Base, predominantly, for temporary, agency labour. We have also posted several jobs through them where we were looking to recruit new people, but in the main, quite a large percentage of our workforce actually joined us as temporary from First Base and then, as we grew, we took those people on as permanent. I think one of the advantages of First Base is that they tend to have a good pool of people that they can call on. They take time to come and understand our business: several of their personnel have visited the site to see what sort of jobs we need people for and they pretty much give us the right people for the right jobs. The other advantage is, as bureaucracy and requirements of some of our customers increase, we need to have audited our suppliers: we need to have a full understanding of the people supplying us, whether it's with component parts or people. The relationship we have with First Base means that we can always tick those boxes when we have an audit ourselves, i.e. 'have you audited your supplier of temporary labour' – yes we have and they've got a clean bill of health, so that makes life easier. We try not to make urgent requests for temporary staff. Inevitably there are occasions, either to fill in for an illness or a sudden demand, but mostly it's planned. A lot of it is assisting with shift work, when we go onto shifts, which we plan at least a few weeks in advance. But there have been times when we've had a panic phone call to fill a gap. We've been with First Base for a long time, probably since they began and have a very good relationship with them. I would always recommend First Base – they work very hard to keep our production running and I have, on numerous occasions, recommended them to other companies.

Location
9-10 Rowcroft, Stroud, Gloucestershire, GL5 3AZ
Email
enquiries@first-base.co.uk